Call for Green Technology Providers: 18 Opportunities in Climate Smart Agriculture
March 19, 2020
Explore our new green technology needs in the field of agriculture and contact the technology seekers through the WIPO GREEN database.
The WIPO GREEN Acceleration Project 2019-2020 in Latin America identified over 100 technologies and needs in the field of climate smart agriculture. Here we highlight 18 collaboration opportunities for green technology providers, on the topics of energy, water, farming and forestry, and plant breeding.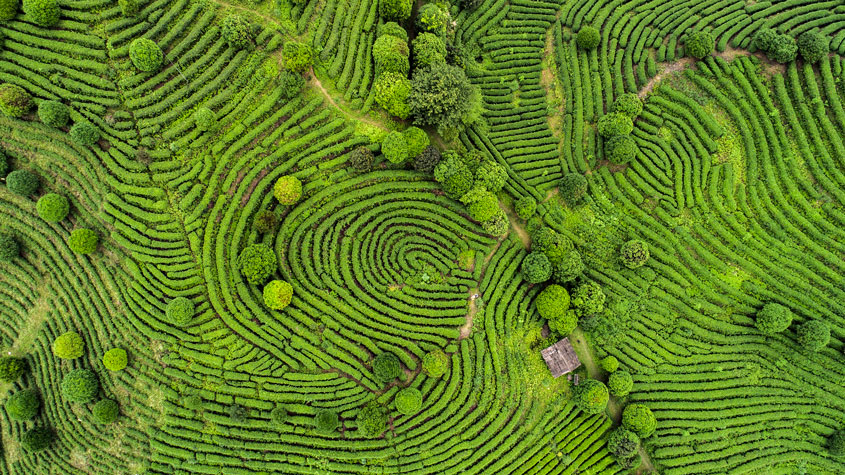 Technology providers from around the world are welcome to contact technology seekers through the database (registration necessary) or the WIPO GREEN team.
Consult the full list of needs registered in the database
What is climate smart agriculture?
Climate Smart Agriculture (CSA) conceptually links the areas of climate change and food security. CSA is an approach to agricultural development that aims to:
increase agricultural productivity;
improve resilience and reduce vulnerability to climate change and;
reduce greenhouse gas emissions.
Video: Maria Luz Marin, wine producer, explains her views on sustainability and the green technology needs at her winery, Viña Casa Marin.
Shortlist of green technology needs in climate smart agriculture
Solar energy for new irrigation system – Due to water shortage in the interior dry land of the Itata Valley, vineyards have suffered a decrease in the production of grapes for winemaking. To combat this shortage, there is a need for a high-efficiency irrigation system that provides necessary amounts of water required for optimum crop development. Since the plantations are in hillock areas, the irrigation water must be pumped to the highest parts in order to be distributed throughout the field, requiring large amounts of electrical energy. Therefore, the seeker is looking for a sustainable and economical energy source to implement the new irrigation system.
Prevent sun stroke vineyards resulting from climate change – Climate change is determining new climatic conditions in and around vineyards. Adaptation to these conditions will require evaluation of agronomic management and its impact on obtaining good yields and the quality of the grapes produced. The exposure of grapes to the sun with respect to new climatic conditions in wine-growing areas and possible sunstroke problems are a specific issue the seeker would like to address.
Reducing thermal, water and saline stress for vines and improving their adaptation to climate change – Extreme weather conditions (frost, strong winds and hail) caused by climate change and water shortage affect vine plantations' physiological abilities and their productive aptitude. Temperature increases, for instance, directly affect a plant's or vine's photosynthetic rate. The seeker is looking for technologies to adapt the new crop to current climatic conditions and to prevent thermal, water and saline stress.
A device for agricultural land leveling – Rigorous use of agricultural land causes numerous problems, including erosion which has environmental negative impacts and can lead to high economic losses to the farmer. One of the most effective practices to address erosion is contour cultivation - a practice of planting across a slope following its elevation contour lines. To apply this practice, the seeker is looking to address the challenge of determining consistent terrain level. Existing solutions use equipment such as optical levelling and GPS technological resources, which are either laborious or expensive, making it difficult for most farmers to access. Thus the seeker is looking for a simple and cost-effective device that would generate information on terrain level instantly.
Plant material uncertainty in the face of climate change – One of the effects of climate change is increased temperature variation, which has impacted the fruit industry. Fewer cold days in winter lead to delays in sprouting, provoking an early fall of the fruit because the plant is unable to produce enough nutrients. To cope with this challenge, a fruit producer is seeking new genetic material that would allow the fruit plants to adapt to new temperature ranges, with particular focus on resistance to drought, salinity and high temperatures.
Cotton varieties with improved agronomical, sanitary and technological characteristics – A company is looking for cotton varieties with improved characteristics such as: improved agronomical, sanitary and technological features, low water usage, higher cultivation density and minimum soil degradation.
New varieties of a native tree species to promote conservation – Araucaria augustifolia (Parana Pine) is listed as critically endangered in the IUCN Red List of threatened species. Native to several countries in South America it is endangered due to logging and destruction of its habitat for agricultural purposes. Changes in climate are also becoming a factor. New varieties of the tree are needed to adapt to environmental and habitat changes and thereby promote its conservation.
About WIPO GREEN
WIPO GREEN is a global marketplace for sustainable technology, supporting global efforts to address climate change. Through its online database and regional activities, WIPO GREEN connects green tech seekers and providers in order to catalyze green innovation and accelerate green tech transfer and diffusion.