Converting Plastic Waste into Fuel
April 20, 2020
To mark World Intellectual Property Day 2020 Innovate for a Green Future, WIPO GREEN is showcasing a number of the climate-friendly technologies featured on the WIPO GREEN online database.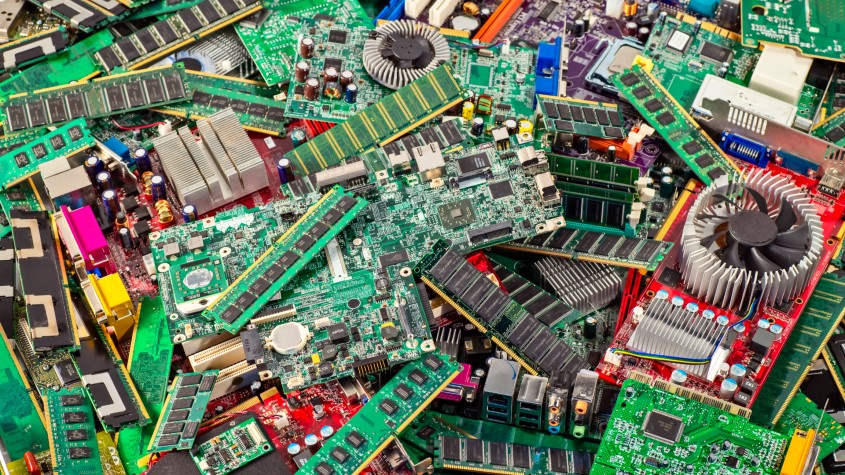 According to the World Bank, high-income countries, which account for only 16 percent of the world's population, generate approximately 34 percent (around 683 million tonnes) of the world's waste. While regulating producers of mass waste, such as factories and big retailers, is an ongoing governance process, managing those who produce waste on a smaller scale, at the level of a household or an office for example, is harder to address. Today, a modern office can produce a considerable amount of waste, ranging from plastic packaging to small or medium-sized electronic devices and equipment. Such waste is not easy to separate, which makes it difficult to recycle properly.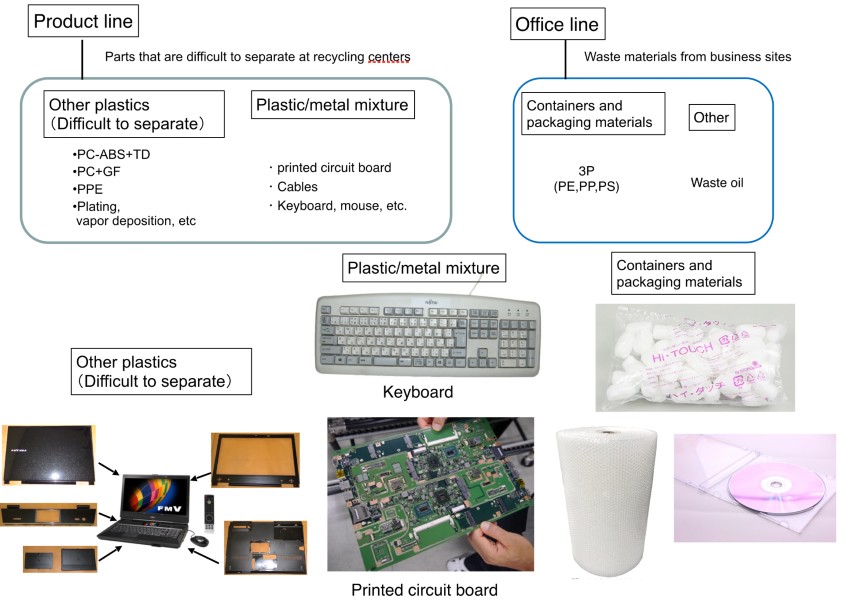 Fujitsu Limited (Fujitsu), a Japanese information and communication technology (ICT) company and a WIPO GREEN partner, is addressing this challenge by developing a waste plastic conversion technology that can be used by big factories and small offices. Its method for liquefaction of waste plastic allows for production of reusable oil from waste materials that are often not recycled or recyclable. Such materials include products made from different types of plastics which are difficult to separate, such as laptops, or plastics mixed with metal elements, such as computer cables, keyboards and mice, as well as non-recyclable packaging materials. The technology can efficiently remove resin and recover rare metals from waste that would otherwise be incinerated.
The technology invented by Fujitsu Laboratories is composed of:
a cracking vessel for storing melted waste plastic;
a primary heating component for heating the waste plastic from a surface at the base of the cracking vessel;
a second heating component for heating the waste plastic from an upper surface of the cracking vessel;
a cooling vessel for cooling cracked gas vaporized in the cracking vessel, which results in a cracked oil byproduct.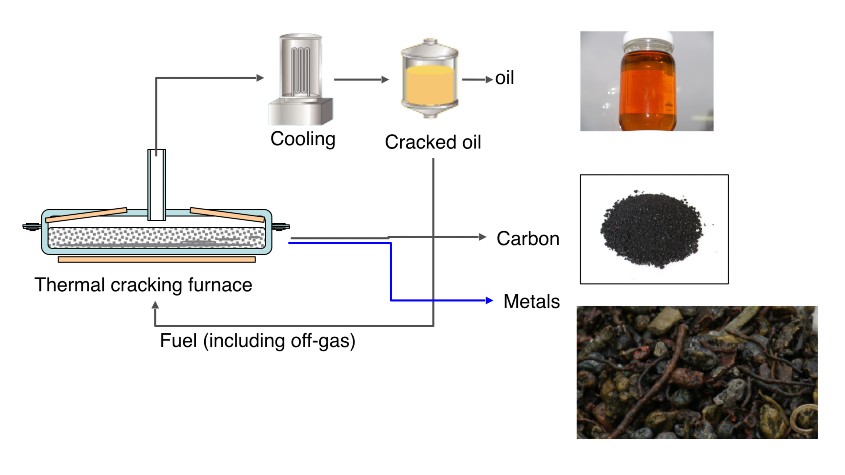 The technology uses convection control, reducing the temperature difference between the bottom of molten plastic and the liquid surface. This leads to the reduction of the effective vaporization area and compensates for energy loss. The environmental benefits of liquefaction of waste plastic, as outlined by the inventor, are:
A reduction of CO2 and other environmental impacts through switching from incineration to recycling;
Production of energy through conversion of waste plastics into oil that can be used as fuel;
Recovery of exhaustible natural resources such as resin and rare metals.
Fujitsu hopes that the new technology can "make recycling visible", making the process more accessible and common at the micro level (an office) and encouraging companies worldwide to become fully sustainable by recycling its plastic waste and producing fuel for office needs, such as heating, air conditioning or power generation. Fujitsu also highlights the technology's economic benefits, which include helping users to gain a high degree of freedom in energy generation, avoiding dependency on energy market fluctuations.
Fujitsu is committed to contributing to the United Nations Sustainable Development Goals (SDGs), including by "building a recycling-oriented society". Since joining WIPO GREEN in 2017, Fujitsu has registered over 500 environment-related intellectual property assets on the WIPO GREEN online database, including its liquefaction of waste plastic technology.
About WIPO GREEN
WIPO GREEN is a global marketplace for sustainable technology, supporting global efforts to address climate change. Through its online database and regional activities, WIPO GREEN connects green tech seekers and providers in order to catalyze green innovation and accelerate green tech transfer and diffusion.