Young and Green: Faces of Innovative Youth in Climate-Friendly Technology
August 12, 2020
On International Youth Day 2020, celebrated under the theme Youth Engagement for Global Action, WIPO GREEN launches its new youth engagement initiative, Young and Green, with three interviews with young innovators.
Young and Green: Youth Engagement Initiative
August 12, 2020 – To launch its Young and Green initiative, WIPO GREEN collaborated with the Tech4Impact program of École polytechnique fédérale de Lausanne (EPFL) to feature three green technologies developed by EPFL students.
EPFL is a research institute and university in Lausanne, Switzerland, ranked among the top 20 universities in the world for engineering and technology1. Dr. Julia Binder, Project Leader of the Tech4Impact program at EPFL describes its aim: "to encourage EPFL students and researchers to use their potential and technology know how in sustainable entrepreneurial ventures thereby combining societal impact with economic profits."
"Young people not only have fresh, original ideas, but are also willing and eager to collaboratively address the most pressing global challenges of our time," Ms Binder said. "At Tech4Imapct, we encourage young researchers and inventors to see problems as opportunities, which squarely aligns with the goals of WIPO GREEN's new youth engagement initiative".
Coinciding with the commencement of the 2020 academic year, WIPO GREEN will release additional components of the initiative, including a downloadable guidebook designed to accompany young people in learning about climate-friendly innovation and intellectual property in an interactive format.
"The leadership demonstrated by young people around the world in the fight against climate change is both impressive and inspirational," said Amy Dietterich, Director of WIPO's Global Challenges Division. She added, "Beyond advocacy, young people in their roles as entrepreneurs, researchers, and innovators also constitute an important driving force behind the development of greener alternatives to existing technologies. WIPO GREEN's new Young and Green initiative is our contribution to help support youth who are involved, or interested, in the green technology space."
Faces of Innovative Youth
We asked three young inventors and entrepreneurs about their careers and their green innovations – meet Samantha, Tom, and Florent.
Samantha Anderson, DePoly SA
DePoly SA is a chemical recycling company that aims to enhance recycling of post-consumer2 polyethylene terephthalate (PET) plastic waste. The technology can depolymerize post-consumer PET plastic waste at room temperature, without the addition of heat or pressure. The raw materials are of the same quality as the ones produced by the petrol industry. The technology indirectly reduces the CO2 produced, while removing plastic from the environment, and decreasing the amount of plastic that is incinerated yearly.
Find out more about DePoly on the WIPO GREEN database, and register to contact the inventor directly.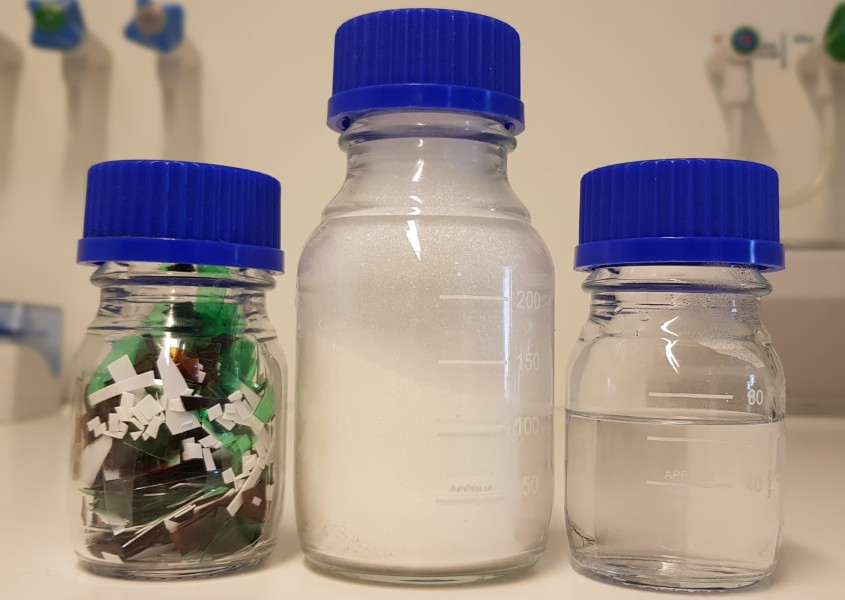 A little about Samantha
Originally from Canada, I received my bachelor and master degrees in organic chemistry from the University of Winnipeg, Manitoba, Canada, and Queen's University in Kingston, Ontario, Canada, respectively. Subsequently, I completed my PhD at EPFL in Lausanne, Switzerland. DePoly SA was created from a side project that I started during the course of obtaining my PhD, with the goal of tackling the plastic waste problem by developing technology that would break down PET plastic materials with chemicals. Alongside two of the company's co-founders (Chris Ireland and Bardiya Valizadeh), we managed to produce the needed chemical reaction; after that, it was just a matter of scaling up our invention.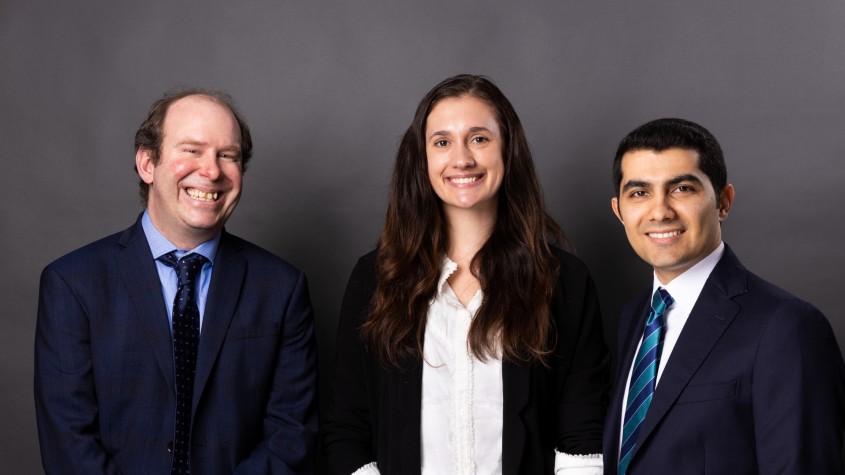 The focus on plastic waste
I have always wanted to be involved in a startup or create one, just as I have always wanted to use chemistry to make a positive impact on the world. While I was doing my PhD research, the problem of plastic waste was widely discussed in the news. The topics ranged from misinterpretations on what could be recycled and what could not, to illegal dumping and shipping of plastic waste worldwide. That is why this challenge inspired me: here, I thought, I could really make an impact.
Chemical recycling technology DePoly SA
Our process can break down any object that contains PET plastic into its two main chemical components: terephthalic acid and ethylene glycol (TPA and EG). The process can handle everything that the current plastic production industry offers, from soda bottles to the more complex items that typically get incinerated, such as mixed plastics (PET mixed with PP, PS or PVC), dirty containers, and even fabrics. As a result, the technology decreases the world's CO2 emissions through the reduction of the amount of plastic material discarded in landfills or incinerators.
What is next for DePoly SA?
We are currently scaling up the process and plan to have our plant operational in September. In 2021, we plan to start the fundraising round for the demo plant, which will bring us one step closer to commercialization. In addition, as an EPFL-based start up, DePoly SA's invention is protected internationally under the Patent Cooperation Treaty (PCT). Next year, we will choose the specific countries in which we seek to register and protect our innovation.
Tom Lachkar, Caulys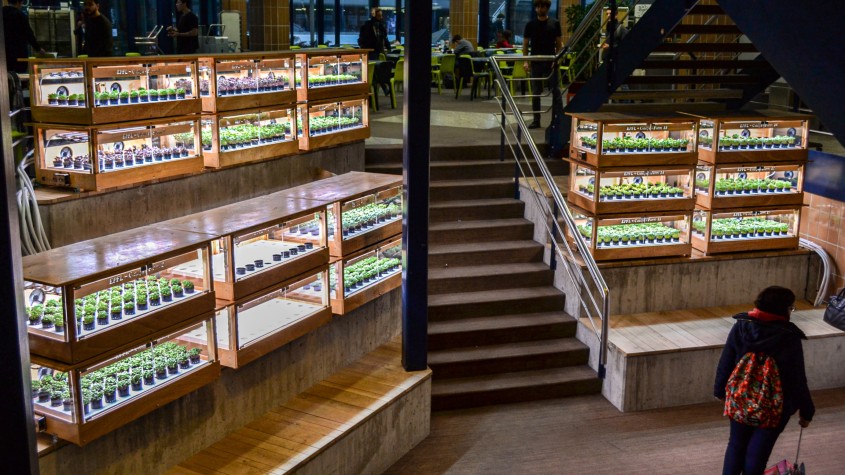 Caulys is a startup company that has developed a vertical indoor farm to produce local products for immediate consumption.
Find out more about Caulys on the WIPO GREEN database, and register to contact the inventor directly.
A little about Tom and Caulys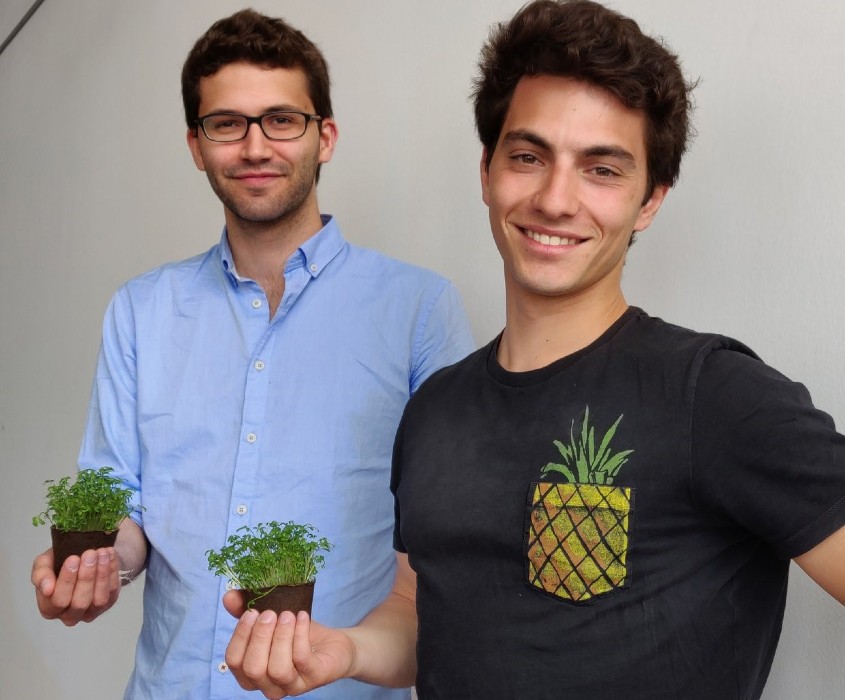 I studied life sciences and bioengineering at EPFL in Lausanne, Switzerland, with a minor in management of technology and entrepreneurship. In March of 2018, during an entrepreneurship course at EPFL, I met Grégoire Gentile, now an EPFL alumni of mechanical engineering, who pitched the idea of establishing Caulys. We co-founded the startup in January of 2019 with Vincent Keller, a seasoned business executive.
Micro-farmers in every house
Hyper-local food production is key for a sustainable future. We believe in bringing agriculture downtown, as close as possible to consumers. We want to see more citizens turning into micro-producers of fresh, tasty, and healthy foods, becoming more self-sufficient and reducing the environmental impact of daily food consumption. With Caulys, there will no longer be a need for food transportation or packaging, not to mention the considerable reduction in food waste, water consumption (up to 95% saved water resources), and the use of fertilizers (up to 70% fertilizers saved) in comparison to traditional agriculture.
Vertical indoor farm Caulys
We have combined engineering, design, software, automation, and life sciences to give people the possibility to grow fresh food where they live, in the quantity they need, in the simplest way. We have created the Caulys-Farm: a smart vertical farm that settles in your living room, your kitchen, or in your favorite restaurant. It is fully automated and connected, with no green thumb required; just 30 minutes of care per week to plant, harvest, and water. It is also modular in the sense that users can adapt the size of the farm to their production needs.
Florent Héroguel, Bloom Biorenewables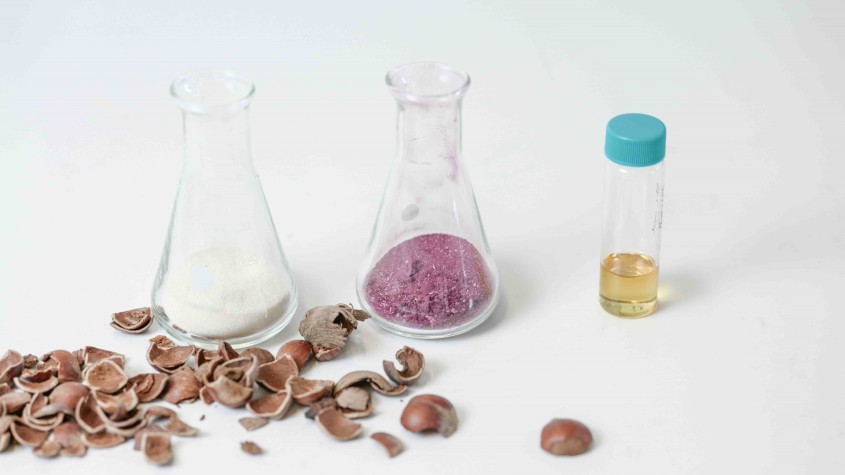 Bloom Biorenewables is a startup company transforming plant waste materials into petroleum-like – but sustainable – materials.
Find out more about Bloom Biorenewables on the WIPO GREEN database, and register to contact the inventor directly.
A little about Florent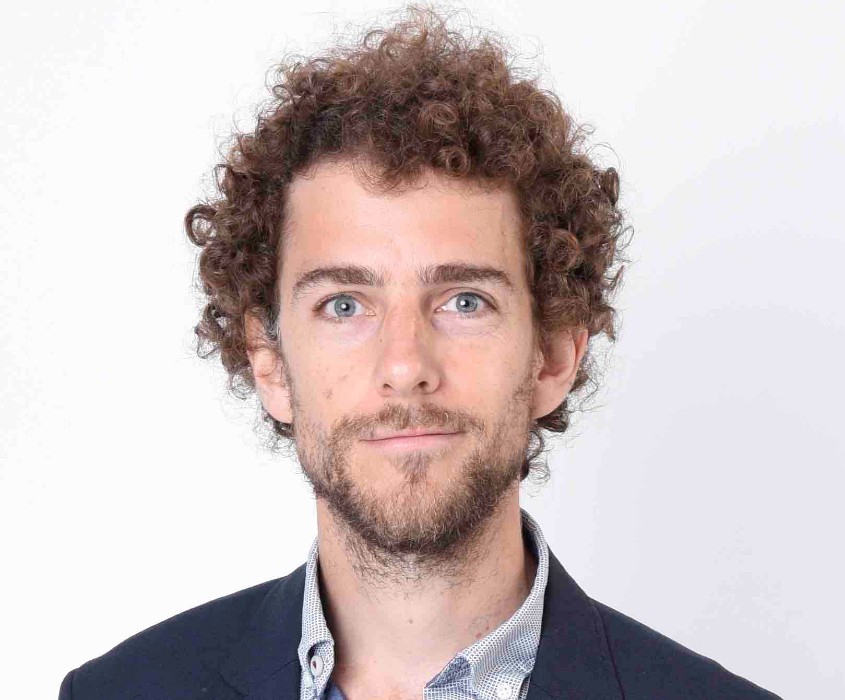 Florent obtained his MSc. in chemistry from the Ecole Normale Supérieure de Lyon, France, and pursued his PhD studies at ETH Zürich, Switzerland, specializing in catalyst development. He then joined the Laboratory of Sustainable and Catalytic Processing at EPFL as a project leader leveraging his knowledge of the development of efficient technologies for biomass valorization. Since 2017, he has been dedicated to the transfer of those technologies to the market as COO and co-founder of Bloom Biorenewables. Florent has spoken at numerous international conferences and co-authored more than 25 publications.
The people behind Bloom Biorenewables
The company was co-founded by Florent Héroguel, Remy Buser, and Professor Jeremy Luterbacher. Remy is a chemist (PhD from ETH Zürich, MSc. From EPFL) with over eight years of experience in leading startup projects and advising decision makers on environmental legislation. Professor Luterbacher is the head of the Laboratory of Sustainable and Catalytic Processing at EPFL, as well as a corresponding author for 12 publications on biomass valorization in a peer-reviewed journal, and the 2019 winner of the Werner prize from the Swiss Chemical Society.
The focus on petroleum-free materials
Fossil-fuel based materials are found in most of our daily products, from food packaging to fragrances and cosmetics. Customers' increasing demand for petroleum-free products has led to an unprecedented race to develop renewable materials. However, today, the production of sustainable materials is insufficient to meet demand. Plants will play a key role in meeting the need for innovative replacements as they can be harvested sustainably and are already used industrially on a global scale. However, current processes are not designed to deliver products that could fully replace petroleum-based materials.
Bloom Biorenewables developed a unique method called core biomass fractionation technology to efficiently and selectively convert plant materials (wood or agricultural waste) to chemical building blocks that can replace unsustainable petrochemicals found in products such as fuels, plastics, packaging, food additives or cosmetics. The product has the potential for numerous high-value applications, which can ensure cost effectiveness and rapid market penetration.
Bloom Biorenewables and intellectual property (IP) rights
The core biomass fractionation technology is protected in Brazil, Canada, China, Europe, and the USA by patent number EP16165180.7: "Production of monomers from lignin during depolymerization of lignocellulose-containing composition". Two patent applications from October 2019 cover further developments regarding building blocks production from plants, and a bio-based and biodegradable plastic, respectively. EPFL is the rights owner, and has granted an exclusive license to Bloom Biorenewables. The two entities are very active in research and development (R&D) and further IP is currently under development.
Join the Initiative
WIPO GREEN invites all of its partners and stakeholders to join this new initiative and give enhanced visibility to young eco-entrepreneurs and innovators. We would be delighted to receive nominations by 10 September of young researchers and entrepreneurs in green technology to be featured by WIPO GREEN as part of the Young and Green initiative. Please send them directly to your point of contact within the WIPO GREEN team, or through the WIPO GREEN contact form.
About WIPO GREEN
WIPO GREEN is a global marketplace for sustainable technology, supporting global efforts to address climate change. Through its online database and regional activities, WIPO GREEN connects green tech seekers and providers in order to catalyze green innovation and accelerate green tech transfer and diffusion.