It's here! Check out the upgraded WIPO GREEN Database!  
October 4, 2021
It's out with the old and in with the new for WIPO GREEN this month as the rebuild of the WIPO GREEN database is now complete. Our NEW and improved database is larger, smarter, and will be more useful to all.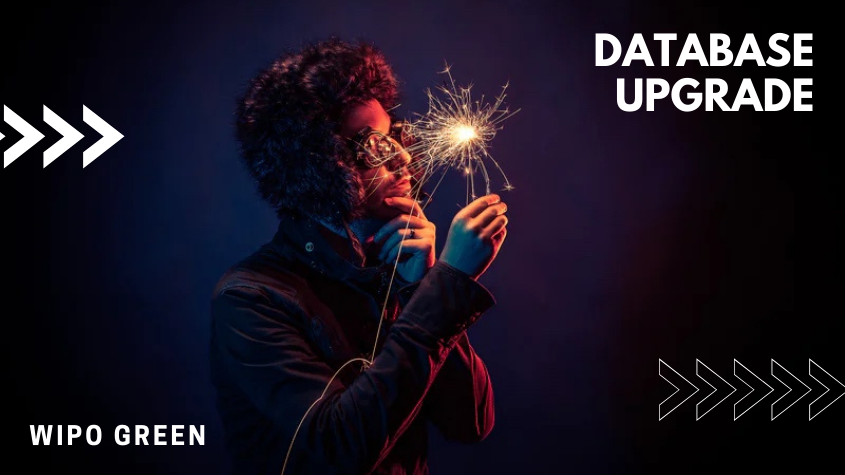 The database is central to the work of WIPO GREEN and allows individuals, businesses and organizations to search for and use emerging green technologies in seven main categories, namely: energy, water, farming and forestry, pollution and waste, transportation, products, materials and processes as well as building and construction. WIPO GREEN has also for the first time incorporated PatentScope entries into the upgraded database. With 117,000 imported PCT patent applications relating to climate-friendly technologies, users now have a larger selection of technologies to explore for their unique needs. Think that's too much to look through? Not to worry! We've got you covered.
We've made it easier than ever to find exactly what you're looking for
Using our organized model of data classification, you can browse through one or all of the seven technology categories and 82 sub-categories in the areas of climate change, food security, and the environment.
You can also now look through collections of technology needs and solutions, grouped by acceleration project and other groupings of relevance. We've strived to maintain a simple categorization structure that will guide our users to find the best suited match for their green technology needs or solutions.
Experience our new smart search features
The database is now also smarter, making use of artificial intelligence (AI) to sort through the large number of items now found on the platform.
We've introduced more advanced search and filter options to enhance search accuracy and provide saved and automatic search alerts.
We've developed a unique AI-assisted "Full-Text Search" option, allowing users to upload a text in its entirety, a document, or even a webpage describing a need, and which will initiate an automated search for solutions.
Found a "green" patent on the database and wondering if the corresponding technology is commercially available? Click on the new "Patent2Solution" button in the listing and our unique AI-assisted search algorithm will trawl the internet for hits. This function does not apply to user-uploaded technologies.
Expand your GREEN knowledge & share emerging areas of interest
Did you know that we've also created special pages that introduce users to various thematic areas and include knowledge material? You'll find publications produced by WIPO GREEN and partners to bring you up to speed with the ways in which IP and innovation can be used to address climate change.
In the spirit of knowledge sharing, we also invite you to propose material that you think others should know about to help advance the knowledge space around green technologies. Your suggestion may be featured in the Database.
Make WIPO GREEN your own
As if that wasn't enough, we made an effort to ensure that the platform is customizable to you.
Now, you can create a bookmark for an interesting find and return to it whenever suits you.
If you're a registered user who has uploaded technologies or needs, you now have an overview of your submissions on your very own user dashboard, where you can also see a number of business intelligence analytics and connection requests.
What's more, your uploads, will automatically be matched against needs and technologies. This means that when you upload a need or technology to the database, an auto-matching process will be initiated and stored as a saved search, which you can revert to at any time for updates. You can also chose to receive automatic alerts by email.
Get featured! We want to boost the visibility of your uploads
We've introduced the possibility to spotlight needs and technologies by featuring them on the WIPO GREEN Database landing page. This is also a way to celebrate and showcase the work of our most active uploaders.
While the rebuild project is complete, our ideas and ambitions for the database are not, and we will continue to add new functions and capabilities. The database is made for you, our partners, and users; we welcome your feedback and ideas for continual improvement. We believe the newly enhanced features will go a long way in improving the user experience, enhancing the accuracy of searches and hopefully expanding the green technology marketplace.
Ready to try it out? Go to: https://www3.wipo.int/wipogreen/en/ Register, search, upload and update your entries.
Share your experience with us. We would love to know how you use the platform and what we can do better.
Suggestions for new additions are always welcome. Please write to us at wipo.green@wipo.int