Key takeaways from COP26
December 23, 2021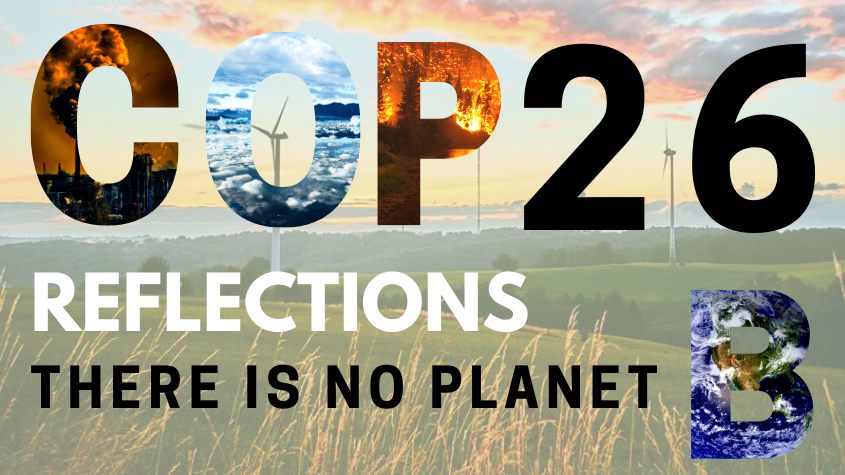 The Conference of Parties (COP) of the United Nations Framework Convention on Climate Change met in Glasgow this past November for its 26th annual summit to accelerate progress on reducing carbon emissions and keeping the global temperature rise below 1.5°C. This year, green technologies took center stage as the conference culminated in several initiatives and agreements aimed at accelerating the diffusion of climate-friendly technologies. This article reflects on some of these initiatives and recounts the participation of WIPO GREEN during COP26.
Green technology-related initiatives and agreements arising from COP26 include:
The Glasgow Climate Pact, which nearly 200 countries agreed to adopt which was a major outcome of COP26. It calls on countries to phase-out the use of unabated coal power and inefficient fossil fuel subsidies, as well as to accelerate the development, deployment and dissemination of green technologies.
Negotiators finalized the Paris rulebook for a regulated carbon market. This rulebook provides clarity and transparency on how to take climate action.
A series of government-led agreements, now being termed the "Glasgow Breakthroughs" were signed, focusing on scaling up green technology in the areas of agriculture, hydrogen, renewable power, road transport and steel.
Breakthrough Energy launched an initiative called Catalyst, a creative financing approach that mobilizes investment for direct air capture, green hydrogen, long-duration energy storage and sustainable aviation fuel. This initiative created by Bill Gates, leverages public and private finance to reduce the cost and time taken to deploy clean technologies across the world and has garnered support of over 40 world leaders.
A US $ 10 billion Global Energy Alliance for People and Planet was launched with the aim of enabling developing countries to bypass the use of fossil fuels and adopt renewable energy as they grow their economies.
Another notable outcome is the Global Methane Pledge initiated by the EU and the United States. More than 100 countries signed the pledge with the collective goal of a 30% decrease in methane emissions by 2030.
The resounding message of hope from these initiatives and agreements is that with existing green technologies and financial backing for widespread diffusion, it may be possible to change longstanding climate-harming practices for good. A robust and transparent international emission trading market can mobilize even more private sector funding for projects in which new emission-saving technologies are developed and implemented.
These are but a few of the COP26 highlights. Other pledges were made to protect forests, decarbonize air travel and phase out gasoline-powered cars.
WIPO GREEN at COP26
At COP26, WIPO GREEN teamed up with the UNFCCC Global Innovation Hub (UGIH) to share our approach to supporting innovation and green technology diffusion for climate action during a panel on 'How to develop innovation platforms that are effective in facilitating the development and implementation of climate and sustainability solutions'. The session highlighted the vast amount of technological knowledge generated by the patent system and the importance of innovation ecosystems in addressing environmental challenges.
WIPO GREEN also co-hosted a session with the International Chamber of Commerce (ICC) on their virtual platform "Make Climate Action Everyone's Business". The session explored links between IP and sustainability and unpacked the role of innovation in reaching climate goals. ICC recently launched the SME360X, a digital assessment tool that estimates a sustainability score for small and medium sized enterprises (SMEs) to measure and value the impact of SMEs on the environment. 
Get Involved
Search the WIPO GREEN database for needs, technologies, and knowledge material
Create a WIPO account for free
Upload a need or technology
Subscribe to the monthly WIPO GREEN newsletter
Join us on our Women in GREEN and Young and GREEN webinar series