Acceleration Project 2021: Finding Solutions to Valorize Palm Oil Waste in Indonesia
March 11, 2021
WIPO GREEN launched its acceleration project 2021, targeting a major source of greenhouse gas (GHG) emissions in the South-East Asian region.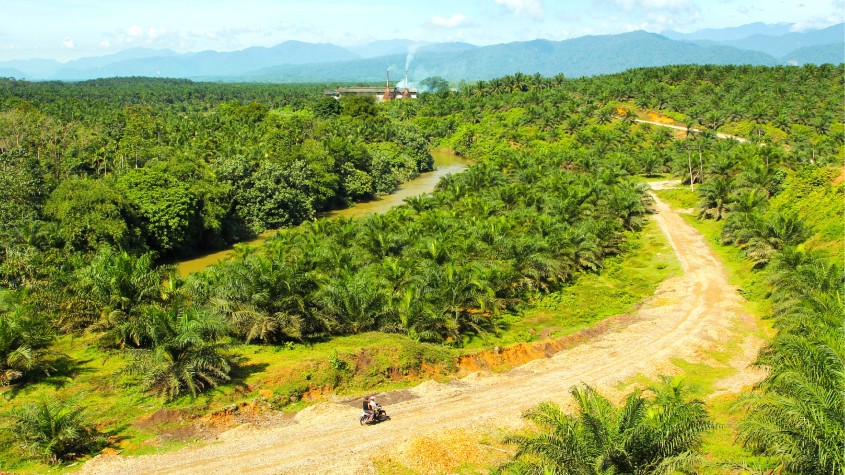 With more than 600 palm oil mils, Indonesia is the largest producer of palm oil in the world. One of the by-products of palm oil production is palm oil mill effluent (POME), wastewater that emits large amounts of the highly potent greenhouse gas methane and that can damage flora and fauna in local river systems. However, the effluent also has high organic content, and therefore great potential for biogas production and other environmental friendly uses. A growing number of technologies are being developed to utilize this potential and make the sector greener.
In collaboration with Winrock International – a US-based environmental NGO with established expertise in sustainable palm oil production in Indonesia – WIPO GREEN aims to make green technology solutions for POME treatment and valorization readily available to the palm oil mills. After identifying the specific needs of the mills, a list of technological solutions will be compiled alongside an analysis of their practical and economic feasibility. The ultimate aim of the project is to enable local actors to implement these solutions, reduce GHG emissions due to palm oil production, and move towards a more sustainable palm oil industry in the South-East Asian region.
WIPO GREEN Acceleration Projects aim to address climate change, food security and environmental challenges by identifying pressing needs and facilitating connections with innovative green technology solutions in focus areas.
During acceleration projects, which focus on a particular geographical area or technological domain, providers and seekers make crucial connections that can lead to green tech deployment or transfer.
The projects generate relevant knowledge about the green tech landscape and are a gateway to a range of potential funders, legal counsel, and local and international commercial networks.
About WIPO GREEN
WIPO GREEN is a global marketplace for sustainable technology, supporting global efforts to address climate change. Through its online database and regional activities, WIPO GREEN connects green tech seekers and providers in order to catalyze green innovation and accelerate green tech transfer and diffusion. Subscribe to the monthly WIPO GREEN newsletter.